Do you want to buy a concrete batching plant that can meet the requirements of construction characteristics and transportation facilities? You can find many companies on the market that sell concrete batching plants of various sizes and shapes.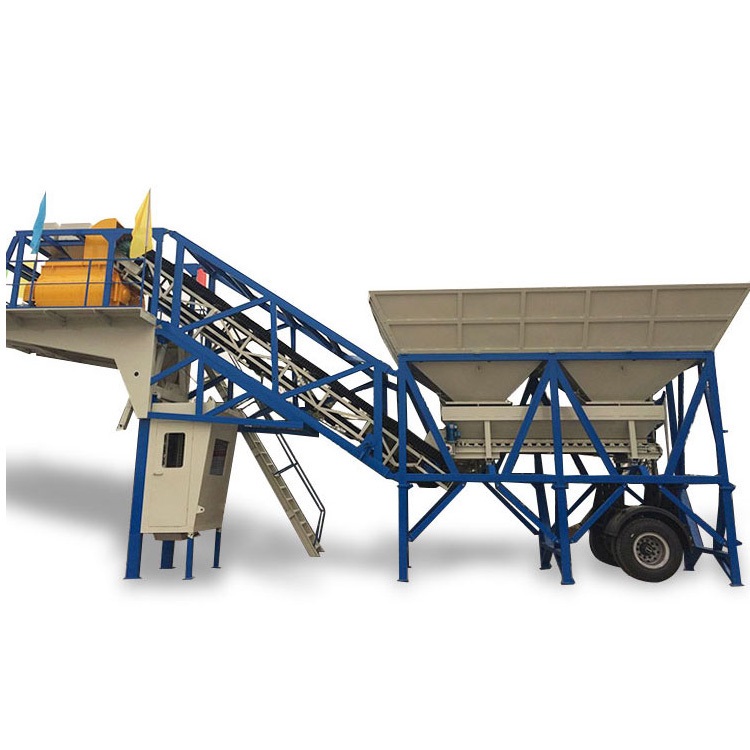 The batching plant has various functions and design principles. However, how to choose the best-selling company will take time to research and find the best and reliable concrete batching plant supplier in China or any other country. You can find some useful suggestions for this, which will be of great help to your decision-making.
You must have good knowledge about the fundamentals of concrete design for solving troubleshooting problems. You must have a good sense of the component's interaction in a mixture to check the ready mix concrete quality and adjustments. You can modify the mixture according to your needs if you have some basic knowledge of ingredients and their interactions.

There is nothing one size fits all about buying a concrete batching plant as requirements and applications may not suit everyone. One thing is suitable for your application and project, but it is not necessary. It will be suitable for another buyer. Plant production may also vary; some plants can produce 1-10 yds. /hour and others can produce more than 100 yds. /hour. So check the output capacity of the buyer company before purchasing the plant.

The high hourly production does not imply high storage capacity, so the storage base on the material's quantity fits into the bin. Some high production plants have low-level storage of material. On the other hand, slow large plants have a significant amount of material. So a concrete batching plant should match your company model and needs.
You should know the difference between a dry batch concrete plant and a wet batch concrete plant. Dry concrete batch uses for the mixing of concrete with the comparison of other batching plants. It has high efficiency and mixes the concrete with the mixer truck. The dry concrete batch plant uses cement, sand and gravel to feed the batch plant. After passing from manual scale, raw material discharges into the truck chute. Wet mixing equipment is also different from dry mixing equipment. To increase the application, many concrete batching plants combine the dry and wet mixing characteristics.

The dry batch plant's operating cost and power consumption are low compared to the wet batch plant. So consider it if you have a limited budget for buying a concrete batching plant.

For the long site construction, the dry concrete batch can be a good choice for you. It ensures the material freshness and can prevent hardening of the mixture.

You must know if your selected seller company is responsible for the after-purchase support and any field repairment if you require it. You can ask specific questions about tech support and product quality guarantee. A certified, trusted and reputable manufacturing company can provide you with all support before delivery and after shipment.

Ensure concrete batching plant company has a good reputation and certified and professional expertise for their business. By choosing a local company, you can cut down the transportation charges.
Bottom Line
For rapid construction and highly sustainable structures, choose a reliable and suitable concrete batching plant manufacturer. Before purchasing a concrete mixing plant, please determine your budget, requirements for concrete and high-quality factories.
0 Likes